THE RAILBIKE
"

MESCLADOU

"

ROUTE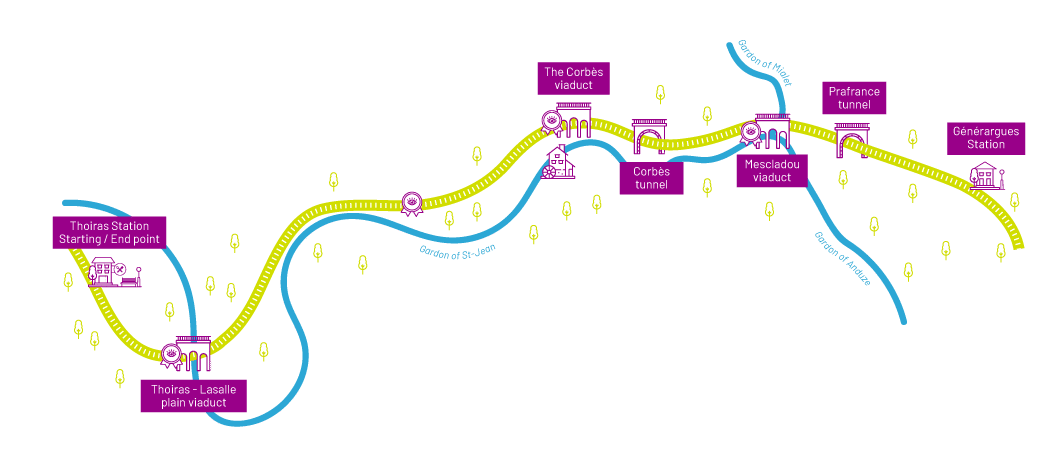 The course is ideal for an outdoor family activity such as this, since the 6.2-kilometre route (round trip) takes 1 hour and half.
The departure is at Thoiras station: 2 departures in low season at 10:55 am and 2:25 pm, and 4 departures in high season at 8:55 / 10:55 am or 1:55 / 3:55 pm.

Open at 2.25pm (off season) and 5.55pm (July/August) on certain afternoons of the year (please consult our calendar).

From viaduct to viaduct, pedal for a sportive ride of about 2 hours and ride through the Cévennes landscapes over a distance of 10km200.
LE PARCOURS CÉVENNES'FRESH

Leave at 7pm from Thoiras station for an original 2h30 evening.
On a 10km200 route you will stop at an unusual place to enjoy your picnic. During this stop a friendship glass will be offered to you.
Don't forget to take your picnic basket !!!!!!!!!!